Your Body. Your Schedule.
---
You don't need to wait for "someday" for your perfect look. At BioSpa® in Newport Beach, financing options are available to remove the barriers between you and your ideal image. With our financing options, you can build up your confidence — and your bank account.
With the help of our financing partners, you can have your treatments done on your timeline; no waiting months or years for the procedures you need to look your best.
Our financing options include:
Cherry®


Get treated now and pay over time with Cherry. Cherry is a payment plan designed for your health, beauty, and wellness needs. It allows you to make convenient monthly payments.
3 Reasons Why Patients Love Cherry:
Cherry qualifies patients for up to $25,000
There is no hard credit check
Cherry offers zero percent financing options*
*0% promo APR is subject to approval. Regular APR 9.99% – 35.99%. Down payment may be required.
Cherry performs a soft credit check, that does not hurt your credit score, to determine approval amounts and contract type, as well as to verify applicant identity. Cherry may ask for additional information from some borrowers in order to determine approval amounts. Patients must be at least 18 years of age and have a valid bank issued debit card to apply.
Alphaeon®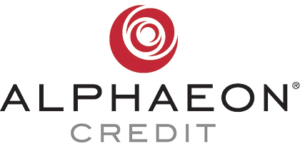 Alphaeon's credit lines are specifically designed for aesthetic services like the procedures we offer at BioSpa®
With a line of credit from Alphaeon, you can receive:
Up to $25,000 in credit
Easy online application process
Deferred interest plans on certain purchases
APR of less than 15% on certain equal payment plans
Payment plans can be spread out over 28, 36, 48, or 60 months
Don't let the cost of your treatment keep you from taking care of your body. With Alphaeon's lines of credit, you can preserve or enhance your looks and your budget. With some plans, you could have up to two years to pay off your plan before paying any interest!
At BioSpa® our friendly and knowledgeable staff members have all the details on these plans and can help advise you on your options. You can also apply now for up to $25,000 in credit for your next BioSpa® procedure.
CareCredit is another financing option specifically designed for aesthetic procedures like the ones at BioSpa® CareCredit offers both short-term and long-term financing options, as well as deferred interest for those who qualify.
With CareCredit, you can receive:
Short term financing options
Mobile app for easy payments
Long term financing options (up to 60 months)
Six months deferred interest financing on qualifying purchases
Easy online calculator that lets you map out the best payment option for you
CareCredit gives you the ability to pay for your procedures your way. Talk to our trained and helpful BioSpa® staff for more information, or fill out an online application in just a few minutes.
The Ageless Loyalty Program
At BioSpa® we understand the value of value. With our exclusive Ageless Loyalty rewards program, you can sign up for the membership plan that makes the most sense for you. Once you pay the membership fee, you receive all treatments associated with that level at no additional cost. Some membership plans even offer exclusive discounts on top of these treatments. You can potentially save thousands of dollars each year!
Some of our most popular Ageless Loyalty membership perks include:
At BioSpa® we believe in loyalty. The Ageless Loyalty program allows us to reward our members for their trust in us and gives you the tools to receive your favorite treatments at a fraction of the cost. Learn more about our Ageless Loyalty program today!