AviClear Acne Treatment In Newport Beach
Acne can be a painful, frustrating experience, causing a lack of confidence and self-esteem. While this condition is traditionally difficult to treat, there are solutions. The AviClear acne treatment is a groundbreaking laser treatment that effectively treats even the toughest acne breakouts. After just three AviClear treatments at BioSpa® in Newport Beach, you can achieve clearer skin and results that redefine what's possible!
What Is AviClear Acne Treatment?
AviClear is an innovative laser treatment specifically designed to tackle acne, from mild to severe cases. It is the first and only FDA-cleared treatment of its kind to address acne with unique laser technology that targets individual acne spots. The best part is that AviClear can be used on any skin color, regardless of the severity of your acne breakouts. It rivals Accutane and other traditional acne treatments of the past. Best of all, it's a drug-free and non-toxic solution without harmful side-effects.  
How Does AviClear Work?
Now, let's talk about how AviClear works its magic. The laser used in this treatment focuses on the sebaceous glands in your skin. These glands produce sebum, an oily substance. When too much sebum is produced, your pores get clogged, leading to those pesky acne breakouts.
AviClear laser treatments target these sebaceous glands, reducing the production of sebum. This not only improves your skin's condition but also helps prevent future breakouts. Don't worry about discomfort though, because AviClear treatments are performed with AviCool™ contact cooling. This ensures a comfortable experience, and your skin remains undamaged. You might feel a light snapping sensation during the treatment, but overall, the discomfort is minimal.
Only three quick AviClear treatments at our Newport Beach office are needed to complete the process. They each last about 30 minutes and are performed consecutively over a few months. No downtime is needed after each AviClear treatment. Overall, it's much less of a commitment than Accutane and many other traditional acne treatments!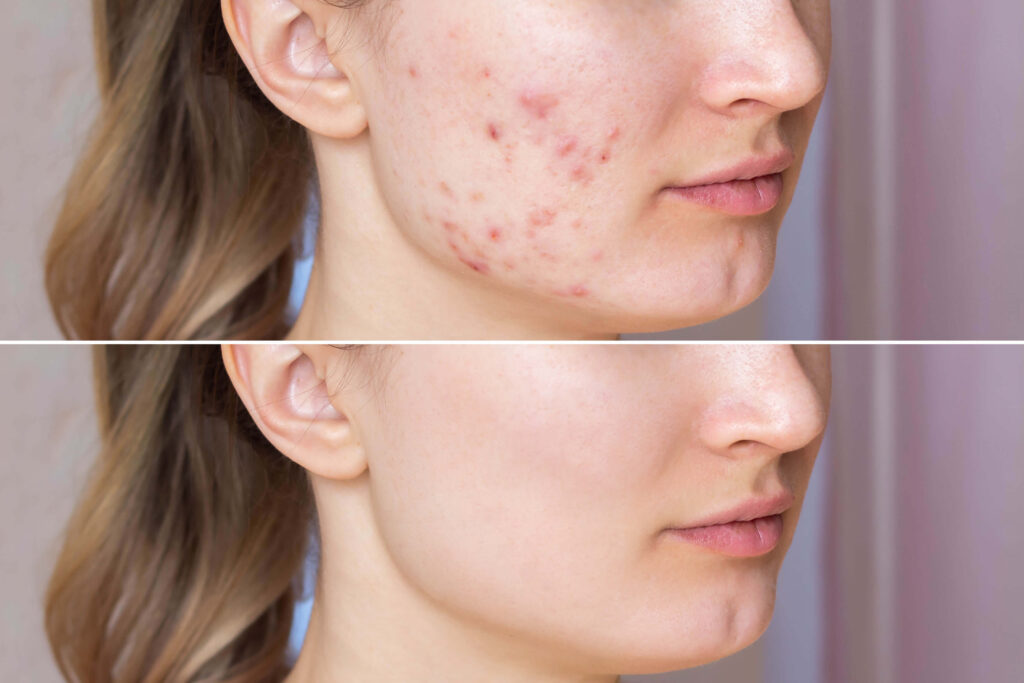 Results With AviClear Treatment In Newport Beach
As you progress through the treatments, you'll start to notice some exciting changes. Your skin will become clearer, healthier, and more radiant. The best results are typically seen six months after the final treatment session. And here's the real highlight: you'll experience fewer and less severe acne breakouts. Even when you do get a breakout, it typically won't last as long or be as intense. The great thing is that the results will continue to improve over time, so you can enjoy better, healthier skin in the long run.
What Are The Benefits Of AviClear Acne Treatment?
AviClear treatments in Newport Beach offer many benefits for patients who want to improve their skin without taking medication or using chemicals. The AviClear acne laser benefits include:
Clearer, healthier skin

Fewer, less severe acne breakouts

Long-lasting results

Minimal discomfort

Safe, effective, and FDA-approved for all skin types

No harsh drugs or chemicals

Short procedure time (30 minutes)

No downtime
Recovery After Newport Beach AviClear Acne Treatment
You can return to your normal daily activities after an AviClear treatment as there is no downtime. Some patients may break out after receiving an AviClear treatment, during a purging period, but this will fade. Breakouts continue to lessen in intensity as you complete the series of treatments.
Your skin will become clearer and smoother over time, all without harsh chemicals or medications that can have more serious side effects. Recovery after AviClear is easy, especially compared to many other acne treatments.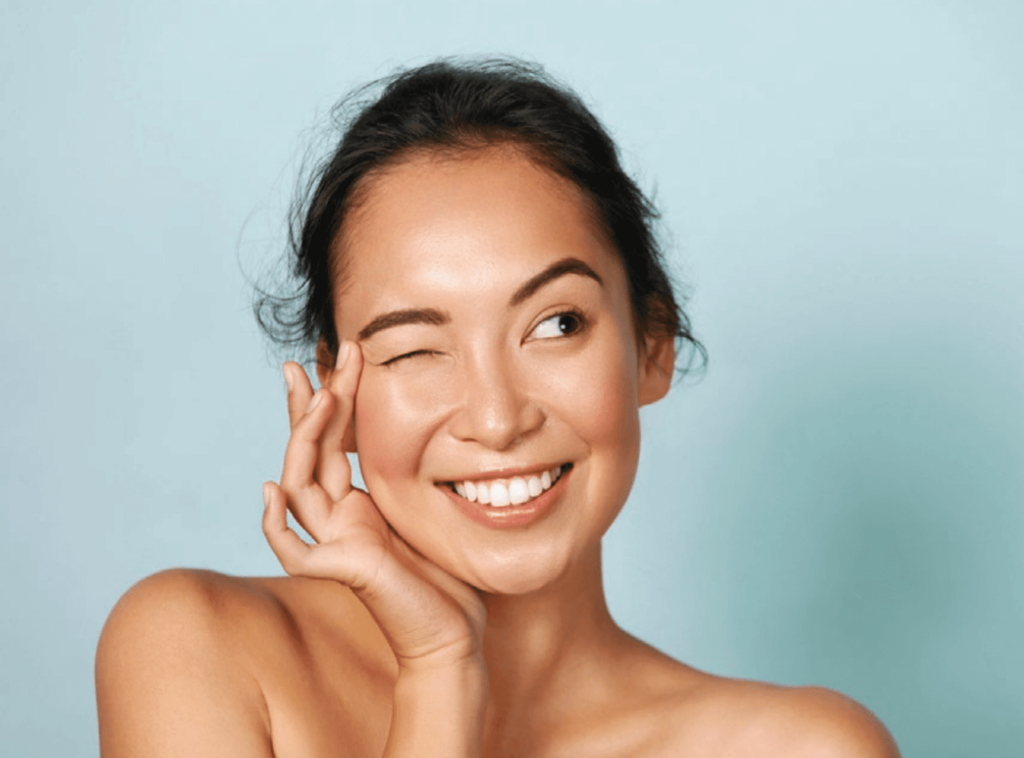 Am I A Candidate For AviClear?
If you are looking for a safe, non-invasive treatment to effectively resolve acne, you may be a great candidate for AviClear. Because our AviClear laser in Newport Beach is safe for people with darker skin tones, nearly everyone is a candidate for this treatment.
Patients of nearly all ages who suffer from any degree of acne can safely have AviClear laser treatments. To find out more about AviClear and whether it is right for you, please request a virtual or in-person consultation with our expert team.
FAQ / At Home Care
How should I care for my skin at home?
Our team will provide custom at-home care instructions for you. Additionally, here are recommended skin care tips for acne-prone skin courtesy of the AAD (American Academy of Dermatology):
Keep your skin clean. Gently wash your face up to twice daily (in the morning and evening) and after sweating. Choose a gentle, non-abrasive cleanser. Apply the cleanser with your fingertips, as scrubbing with washcloths, sponges, and other tools can irritate your skin.
Choose the right skincare. Use gentle skin care products and ones that say "alcohol-free" on the label. Avoid products that can irritate your skin, including astringents, toners, and exfoliants. These products can dry your skin and make acne appear worse.
Wear sunscreen.  Apply a broad-spectrum, water-resistant sunscreen with SPF 30 or higher. Look for a sunscreen that says "non-comedogenic" or "won't clog pores." For more effective protection, select clothing with an ultraviolet protection factor (or UPF) number on the label.
Shampoo regularly. The oil from your hair can cause acne on your forehead. If you have oily hair, shampoo more often than you do now and keep your hair away from your face.
Stick to your treatment. Trying new acne treatments too often can irritate your skin and cause breakouts. Give your treatment time to work. It may take several weeks to a few months before you see a difference.
Keep your hands off. Touching your face throughout the day can cause acne to flare. While it can be tempting to pick, pop, or squeeze your acne breakouts, doing so will likely cause it to take longer to clear and increase your risk of scarring and dark spots called post-inflammatory hyperpigmentation.
Stay out of the sun and tanning beds. Along with increasing your risk for skin cancer, sun exposure and tanning beds damage your skin and can worsen acne. Some acne medications can also make your skin very sensitive to damaging ultraviolet rays from the sun and tanning beds.
Schedule Your Appointment