In just 3 steps and 30 minutes you will enjoy the best skin of your life!
HydraFacial MD® is one of the most requested facials at our Newport Beach, Orange County medical spa.
BioSpa's licensed and well trained medical aestheticians use this treatment to thoroughly care for your skin by providing cleansing, exfoliation, extraction, and hydration all through HydraFacial's Vortex-Fusion® process that delivers antioxidants, peptides, and hyaluronic acid to the skin. The HydraFacial is ideal for women and men of all ages and skin types. It delivers instant results with absolutely no discomfort or downtime. Patients love that the procedure is soothing, moisturizing, non-irritating, and immediately effective.
Beautiful facility and excellent staff. I am very happy with my treatments as well as the skin care products I purchased.
In conjunction with the HydraFacial treatment, nutrient-rich super serums are used to specifically target skin problems such as  sun damage, blackheads, acne, enlarged pores, brown spots, uneven skin tones, and early stages of developing lines/wrinkles. HydraFacial is not just a temporary quick fix treatment, rather it improves the overall health of your skin, resulting in a radiant glow.
HydraFacial Specialty Serums
Derma Builder™
an age-refining serum that helps smooth the appearance of lines and wrinkles while improving the skin's elasticity.  It also provides hydration usually lacking in skin that is beginning to show signs of aging. The Derma Builder™ take-home product can be purchased to further improve the overall appearance of the skin.
CTGF™
uses naturally derived growth factors to minimize lines and wrinkles while improving the skin's vitality bringing it closer to its youthful state. Growth Factors are natural proteins responsible for the skins healing process. Growth Factors help to minimize the appearance of fine lines, strengthen skin, and keep skin nourished.
Britenol®
gently nourishes the skin while improving the appearance of dark spots and sun spots. The Britenol® Intensive Spot Corrector can be purchased to take home and use to maintain the results from your HydraFacial treatment.
In just 3 steps and 30 minutes you will enjoy the best skin of your life!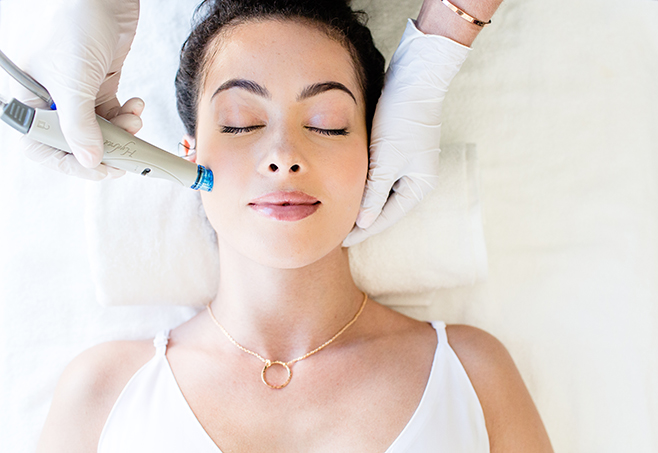 How does HydraFacial MD® Work?
Cleanse & Peel
The HydraFacial treatment begins by gently exfoliating and resurfacing your skin.
Extract & Hydrate
After uncovering a new layer of skin, the HydraFacial treatment will gently suck away dirt and debris from your pores and replace it with nourishing moisturizers.
Fuse & Protect
The final step of your HydraFacial treatment is to give your skin additional nutrients, antioxidants, and peptides to give it a fresh, healthy glow!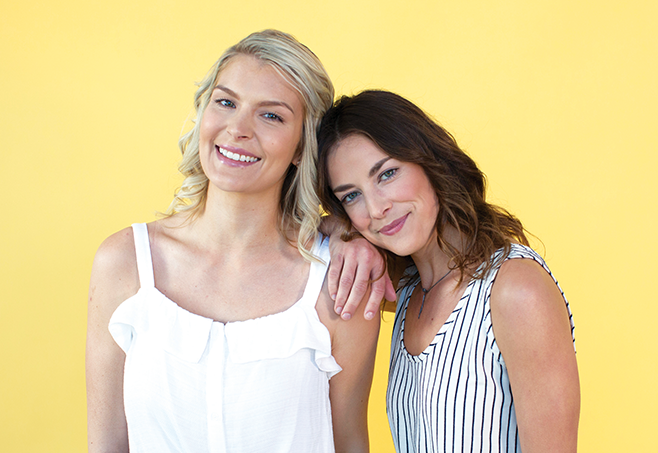 BioSpa in Newport Beach offers a variety of specialty HydraFacial MD treatments, including:
Mini
Signature
Deluxe
Acne
Lymphatic
Skin-Brightening
Post-surgical.
HydraFacial Membership Plans & Purchase Options at the BioSpa
Individual: $200 per HydraFacial treatment
HydraFacial Member Program: $700 includes four HydraFacial treatments + a bonus of 1 Dermaplaning treatment
HydraFacial VIP Program: $165 a month automatic payment withdrawal. Requires an annual contract. Receive one HydraFacial treatment each month + bonus of 2 Dermaplaning treatments and a special gift with purchase.
To find out which HydraFacial treatment is right for you, please contact BioSpa's knowledgeable aesthetic team at 949.347.5656 or contact@mybiospa.com