REJUVENATE YOUR COMPLEXION WITH RF MICRONEEDLING IN NEWPORT BEACH
Welcome to BioSpa® your premier destination for Radiofrequency Microneedling (commonly referred to as RF Microneedling) in Newport Beach. Experience the power of collagen production designed to achieve a rejuvenated complexion without surgery or downtime. Our customized treatments can address a wide range of skin concerns, providing you with noticeable and long-lasting results.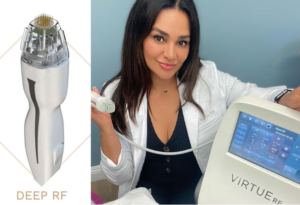 WHY PATIENTS CHOOSE RF MICRONEEDLING
RF Microneedling, also known as collagen induction therapy, stimulates your body's natural healing process by creating small controlled punctures in the skin. This triggers the production of elastin and collagen, which are essential for youthful and vibrant-looking skin. In addition, radiofrequency energy is harnessed to tighten the skin, further enhancing the treatment's effectiveness. You may have heard of Morpheus8, or Virtue RF, and these are all brand names for RF Microneedling devices. The goal with all of these is to address a variety of skin issues and achieve youthful-looking skin. RF Microneedling can be used on the face, as well as other areas of the body.
A SOLUTION FOR VARIOUS SKIN ISSUES
Our RF Microneedling treatment can effectively address the following skin concerns:
Acne

Stretch marks

Fine lines and wrinkles

Scarring

Uneven skin texture and tone

Large pores

Melasma & Pigmentation

Upper lip lines
Patient Results
RF Microneedling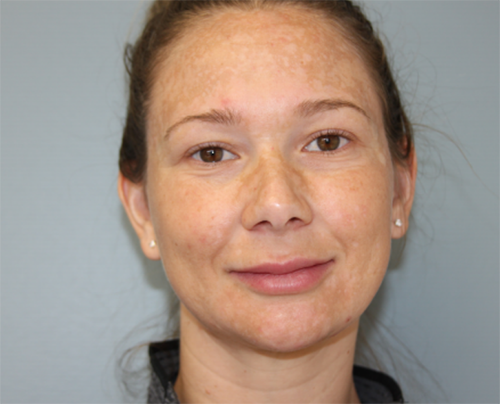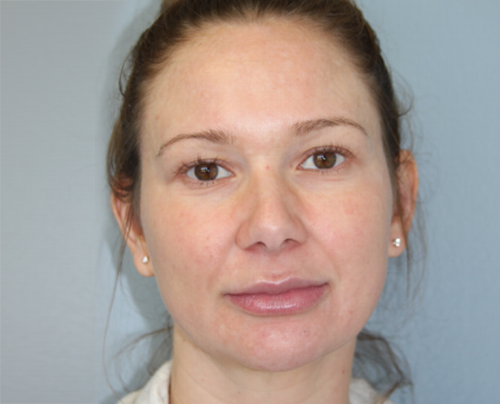 RF Microneedling & Clear + Brilliant Patient 27168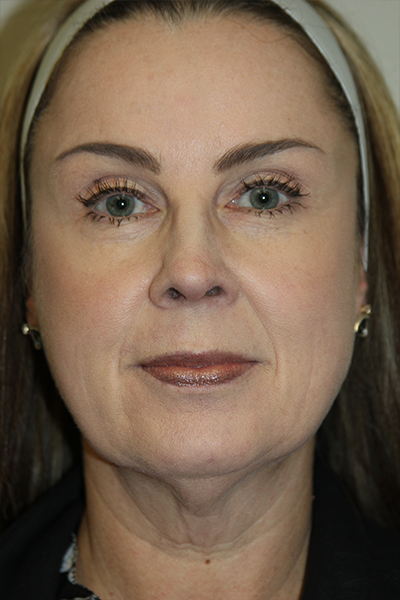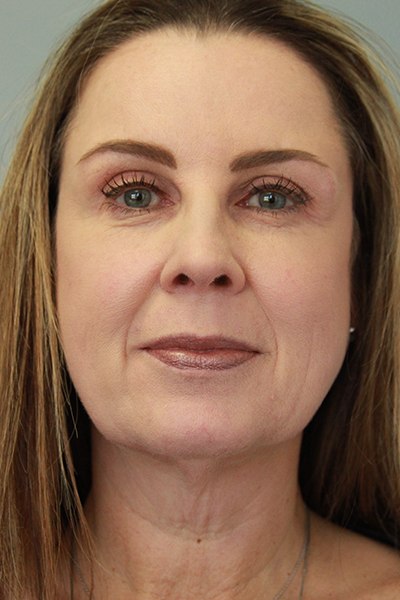 THE BASICS OF RF MICRONEEDLING
Some key points to consider about RF Microneedling:
Can address many signs of aging in the skin

Can be used on all skin types/colors

Radiofrequency helps to further improve

microneedling

results

Little to no downtime
YOUR PERSONALIZED TREATMENT JOURNEY
At BioSpa® in Newport Beach, we understand that every patient is unique, and that's why we tailor our RF Microneedling treatments to meet your individual needs. Our experienced providers will examine your skin, review your medical history, and listen to your specific skin concerns to create a customized treatment plan that aligns with your aesthetic goals.
HOW RF MICRONEEDLING WORKS
During your treatment session, a topical numbing cream will be applied to ensure your comfort. Our microneedling device will then create controlled micro-injuries, stimulating collagen and elastin production. This process enhances your skin's texture, minimizes stretch marks and scars, and improves other skin imperfections. Radiofrequency energy is also utilized to further enhance the results.
Our skilled Newport Beach providers will adjust the level of penetration based on your desired results and the specific skin issue being addressed. Treatments can range from superficial to deep, targeting different layers of the skin. This personalized approach ensures optimal outcomes for each patient.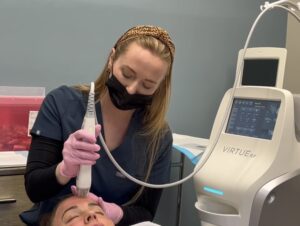 ACHIEVE YOUTHFUL-LOOKING SKIN
After your RF Microneedling treatment, you may experience mild redness or swelling, which typically subsides within 24 hours. The skin may feel slightly rough for a few days before visible results become apparent. Since there is no downtime associated with this treatment, you can resume your normal daily activities immediately. To maintain optimal results, please closely follow the post-treatment instructions you receive.
Recommended Treatment Plan
The number of treatments required depends on the severity of your skin concerns. Typically, three to four treatments are recommended for mild issues, while six to eight treatments may be necessary for more severe concerns. We recommend scheduling your treatments 10-14 days apart. To maintain your youthful-looking skin, we advise scheduling maintenance treatments every 6-12 months following the completion of your initial treatment series.
ENHANCE YOUR RESULTS
RF Microneedling can be combined with other laser treatments or injectables to further improve your overall results. At BioSpa® we offer a wide selection of laser treatments and injectables, so you can find the treatment option that works best for you. All of the options available can be discussed during your consultation when a personalized treatment plan will be designed for you. Contact BioSpa® in Newport Beach today to request a consultation and get started! 
Frequently Asked Questions
Schedule Your Appointment