ACHIEVE YOUR BEST SKIN WITH THE NEW CLEAR + BRILLIANT TOUCH LASER
Introducing revolutionary, new laser skin rejuvenation technology! Meet the all-new Clear + Brilliant Touch. For years, BioSpa® has been a leading Clear + Brilliant provider in Orange County. We're now pleased to announce that this fan favorite treatment just got better!
Clear + Brilliant Touch delivers a customized and complete skin rejuvenation treatment by using two wavelengths. It switches between the Original Clear + Brilliant and Perméa handpieces in a single, quick, and easy appointment at our Newport Beach office. With the new Clear + Brilliant Touch technology, we can combine the best of both worlds and target tone and texture issues, as well as signs of aging, in a 2-in-1 treatment.
Our expert team at Pacific Center for Plastic Surgery and BioSpa® has an extensive array of laser devices that allow us to customize all of our patients' treatments. This means we can ensure your best results with minimum downtime. We have the experience and dedication necessary to create personalized treatment plans to help you achieve your goals so you can look and feel your absolute best.
WHAT IS CLEAR + BRILLIANT® TOUCH?
Clear + Brilliant Touch is designed for patients seeking a simple, smart skincare solution to fight the effects of aging, and unveil beautiful, radiant skin. The Clear + Brilliant Touch technology is safe to treat patients of nearly all ages and skin types, and is recommended for both men and women. This laser provides a more versatile and efficient treatment for anti-aging, combating pigmentation issues, maintaining radiant skin, and improving the overall appearance of your skin.
Click HERE to watch the treatment in action at BioSpa® in Newport Beach.

The Basics
Why Patients Choose Clear + Brilliant Touch
The Clear + Brilliant Touch laser treatment is ideal for men and women living in sunny Southern California. The sun and time spent outdoors can speed up the natural aging process, resulting in early fine lines and wrinkles, uneven texture, and color imperfections. Patients choose Clear + Brilliant Touch in Newport Beach to treat their concerns and as a preventative treatment. Clear + Brilliant Touch requires some of the least downtime of any laser treatment. This is why many patients choose Clear + Brilliant Touch to get glowing skin before an event.
How it Works
Clear + Brilliant Touch is a gentle laser that refreshes the skin from the inside out. The laser energy creates millions of microscopic treatment zones in the upper layers of the skin, replacing damaged skin with healthy, younger-looking tissue.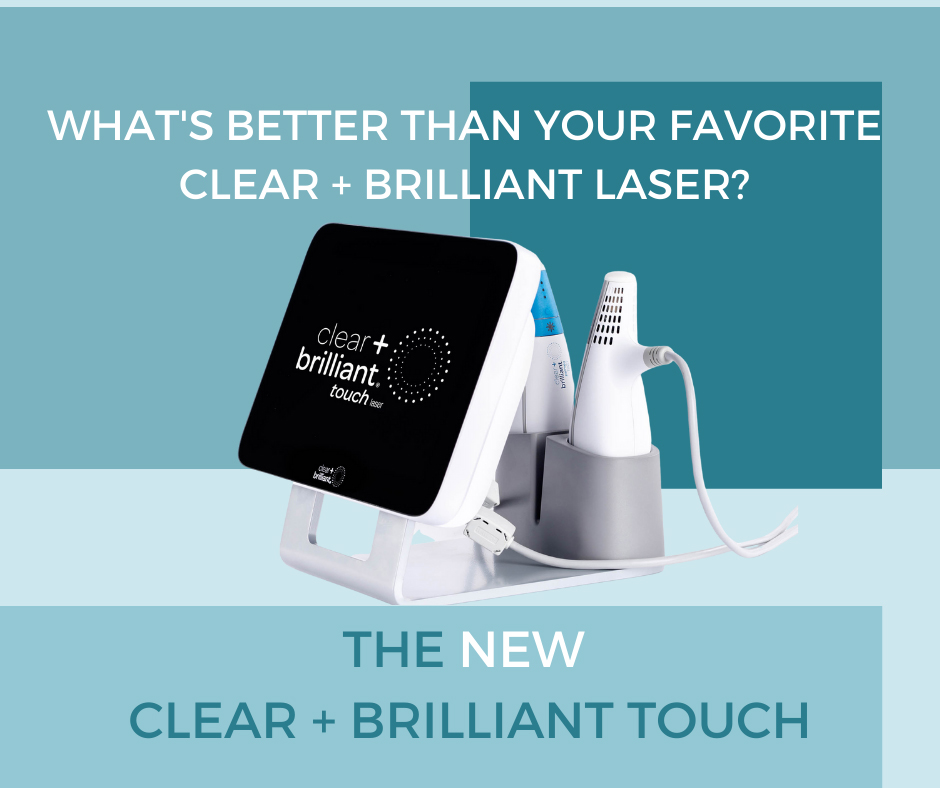 Your Customized Clear + Brilliant Touch Treatment In Newport Beach
Your custom Clear + Brilliant Touch skin treatment will begin with an evaluation of your skin. The treatment area will then be cleansed and a topical numbing solution will be applied to increase comfort. A small handpiece will then be gently guided over the treatment area, administering laser energy to the skin. The process takes about 15-20 minutes to complete at our Orange County office. Depending on the severity of your skin concerns, 3-6 treatment sessions may be recommended for optimal results.
Post-Treatment Tips
After a treatment session, Clear + Brilliant Touch revitalizes the skin and brings back a natural, radiant glow without the downtime of more invasive treatments. You can return to your regular daily activity, but should follow these tips to ensure the best outcome:
Avoid sun exposure
Use a moisturizer to soothe the skin
Avoid harsh skin care products – speak with our team for specific recommendations on the products you are using
Your Clear + Brilliant Touch Results
You will notice immediate results, but your skin's appearance will also continue to improve over time. A few days after the treatment, your skin should start to feel softer, look brighter, and show a more even tone. Your skin will continue to improve in the weeks and months following, and a series treatments will increase your improvement over time. Factors such as age, skin condition and how you protect your skin should be taken into consideration as well.
BioSpa® encourages patients to invest in high-quality skincare products and sunscreen to maintain results from laser treatments. We recommend committing to an ongoing skin care regimen that includes maintenance treatments for the best healthy, vibrant, youthful skin.
Further Treatment Options
Along with Clear + Brilliant Touch, our BioSpa® experts will recommend a plan for the future to maintain your youthful looking skin. Many patients choose to have regular treatments with Clear + Brilliant Touch in the future, or might opt for another non-invasive skin care treatment.
Clear & Brilliant / Touch Card
Download the CLEAR & BRILLIANT / PERMÉA Treatment Card here.
Your Consultation at BioSpa
Our Newport Beach office offers a complimentary skin analysis to assess and recommend the proper course of treatment. To find out if Clear + Brilliant Touch is right for your skin concerns, contact our office at (949) 732-3888 or fill out our online contact form.
Schedule Your Appointment