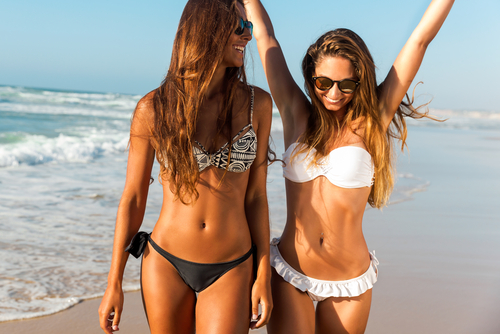 Do you often find yourself dealing with annoying sweat stains on your clothing, or find that copious amounts of antiperspirant leaves chalky white marks on your dark clothing? If so, you may be dealing with hyperhidrosis, a condition which causes excessive sweating. At Bio Spa, we offer a treatment specially created to treat hyperhidrosis for a more confident and comfortable you: miraDry!
What is miraDry?
miraDry is a treatment for hyperhidrosis, or excessive sweating. The miraDry system uses energy that targets and destroys sweat and odor glands in the underarm. Once those glands are gone, they do not grow back, so you can enjoy long-lasting results!
Many patients choose miraDry due to its many benefits, including:
Noninvasive
FDA cleared
No Downtime
What to Expect
During treatment, your underarm area will be numbed to ensure your comfort. Then, the miraDry handpiece will be placed directly on the skin, lining up with the treatment applied to the underarm. Patients will feel a slight suction as the skin and glands are brought closer to the surface for optimal results. This process will destroy the sweat and odor glands for long-term results.
After treatment, there is no downtime needed, so patients can return to their everyday routines right away. There may be some minor swelling, bruising, and tenderness, though this will subside within a couple of weeks.
Are you ready to say goodbye to excess sweat and hello to a more confident you? If so, contact our Newport Beach office today to schedule a consultation!