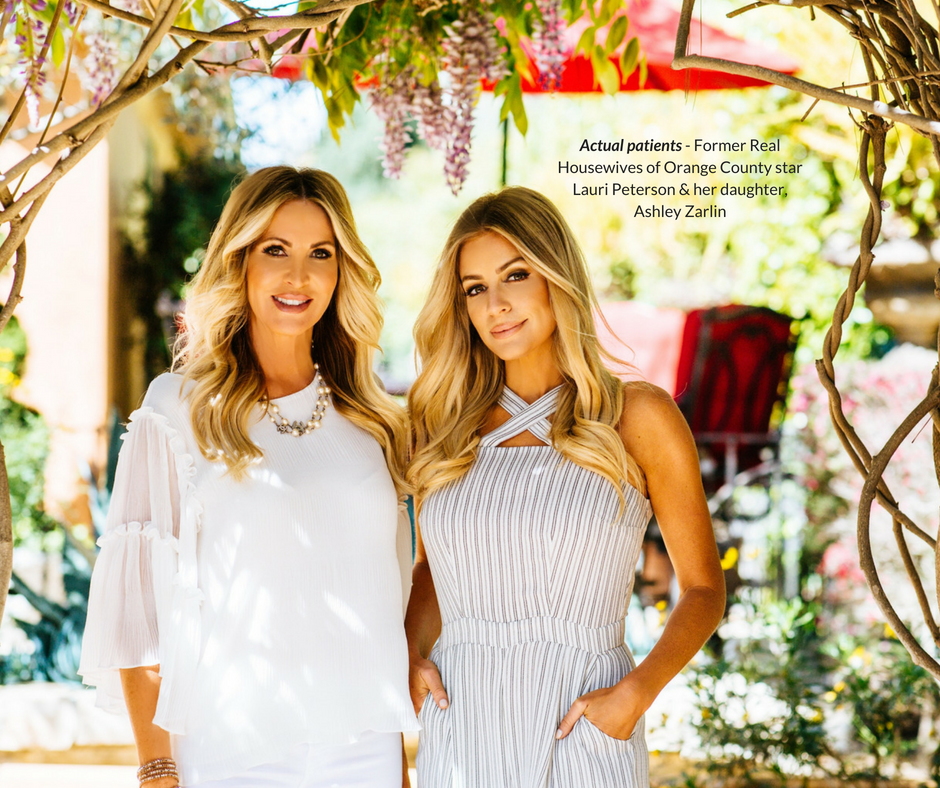 Look Your Best in Your 20's, 30's, 40's & Beyond
We want you to look and feel your best at any age. For the entire month of May, Pacific Center and BioSpa® are celebrating women across the generations with special offers on popular non-surgical and surgical treatments for every age group.
SKINCARE INFORMATION & TIPS FOR ALL AGES
Sun damage and Sun Protection:
Sun exposure is the most serious threat to your skin and causes premature aging in the form of fine lines, wrinkles, and skin laxity. It can also cause pigmentation issues, acne breakouts, and skin cancer. While it can take up 10 to 15 years to see serious sun exposure effects on our skin, sun protection is one thing you cannot skip at any age. Physical sun blocks such as titanium or zinc dioxide are preferable to protect the skin from the harsh rays. So don't forget to wear a good sunscreen before you leave the house. BioSpa® recommends the EltaMD brand of sun protection products.
TIP: EltaMD sunscreen can be used as your daily moisturizer. Apply after cleansing your face followed by your applying make-up. Or, if you prefer to use it along side of your preferred moisturizer brand, combine both together in your hand before applying to your face.
Regular Facials:
A regular clean up is recommended to control white heads and black heads, acne breakouts, clogged pores, and to slough off skin to improve tone and texture. BioSpa® recommends the HydraFacial performed by an experienced medical aesthetician who monitors your regimen and makes adjustments as needed to maximize the benefits of the treatment.  They HydraFacial is gentle enough to be done monthly, but can also be spread out every 2-3 months if preferred. The gap between treatments can be longer or shorter depending on what is going on with the skin. Generally speaking, chemical peels are not necessary in your 20's unless your skin is really bad or prone to severe acne issues. Stick to mild peels if possible.
General Tips for Healthy Skin:
20's: PREVENT & ENHANCE
For some it may seem too early to start thinking about non-invasive cosmetic treatments, but the reality is this is the best time to start. Taking preventative measures in your 20's will only benefit you in the years to come. There has also been a surge of requests by 20 year olds for treatments to enhance or improve their appearance. There is no denying social media has certainly been one of the biggest influences on the importance of twenty-somethings wanting to look their best.
Follow the skincare tips provided and consider adding Skin Medica's HA5 Rejuvenating Hydrator to your current skincare regimen.
Trending Facial Treatments
Trending Body Treatments
30's: PREVENT, CORRECT, ENHANCE  
The signs of aging seem to sneak up unexpectedly in your 30's with lines appearing around the eyes, mouth, upper lip and forehead. Folds start forming from the sides of the nose and corners of the mouth.
Studies have proven that the skin's structural proteins – collagen and elastin – begin to decrease as early as the mid twenties. Collagen is responsible for skin firmness and elastin gives it flexibility. As skin becomes thinner and less hydrated over time, even those with the best genetics will still experience visible facial lines and a loss of fullness. The 30's is typically when individuals begin to really notice the formation of lines and wrinkles resulting from years of muscle movement, environmental damage, and the depletion of collagen and elastin.
The same skincare tips mentioned earlier still need to be followed in your 30's. If you notice your skin health and appearance declining, consider consulting with an aesthetician about recommended skincare products. In your 30's BioSpa® recommends Skin Medica's TNS Essential Serum, an all-in-one super serum that reduces fine lines and wrinkles and improves skin texture and tone. Great for all skin types.
Trending Facial Treatments
Trending Body Treatments
40's+: CORRECT & MAINTAIN  
The 40's is a time when women may begin to experience the effects of perimenopause. During perimenopause, hormonal changes coincide with the overall change in your skin and body due to the acceleration of the aging progress. Because your skin isn't producing collagen and elastin like it did in your 20's and 30's, and cellular turnover is slowing down, you may notice a loss of volume, pronounced laxity on the face, neck, and body, crepiness, and a duller complexion. Any existing imperfections on your skin that you already have tend to worsen with age, such as leg veins, broken capillaries, and sunspots.
Continue following the same skincare tips mentioned earlier, however now is the time to look at changing or adding supplemental skincare products to meet your skin's current need
Between the ages of 40-50 your skin has lost 50% of the hyaluronic acid it had at age 20. The products below address this issue by providing formulations which include various forms of HA to nourish and hydrate the skin to provide plumpness in order to decrease visibility of lines/wrinkles.
Trending Facial Treatments
All of the treatments mentioned above are still popular among women in their 40's and older, however the frequency of treatments may increase along with the need for more product to achieve your desired result. In many cases, non-invasive treatments alone may no longer be enough. At this time in life, it is not uncommon to transition into more aggressive correction such as a facelift, fat transfer, brow/temple lift, etc. For best results, cosmetic surgery combined with non-invasive facial rejuvenation may be recommended.
Trending Body Treatments
As your metabolism begins to slow, it's no longer as easy to lose weight or burn off stubborn fat with exercise and diet alone. Combination packages targeted to address multiple body issues such as stubborn fat, skin laxity and dimpling are more common at this stage in life.
Interested in these treatments and want to take advantage of our amazing Generations of Beauty specials? Schedule your consultation today by contacting us at (949) 732-3888.