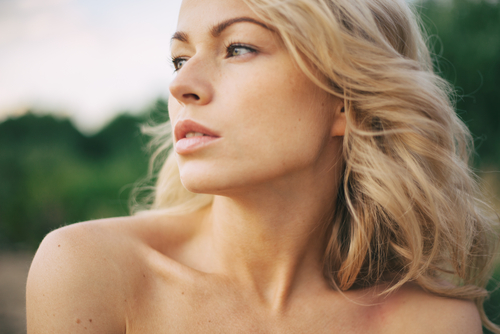 Microneedling continues to gain in popularity, with celebrities like Kim Kardashian and The Real Housewives of Orange County stars sharing their treatment experiences. While the actual process may look a little frightening, it's minimally invasive and the results are significant! Find out how you can get smooth skin like the celebrities from Vivace microneedling.
The Microneedling Process
During microneedling, a handheld tool containing many tiny needles is rolled across the skin, creating puncture wounds. This stimulates the body's healing process, including an increase in new collagen and elastin for stronger, more youthful-looking skin. Women of all ages can benefit from the microneedling process to improve common skin concerns such as fine lines and wrinkles, acne scarring, age spots, and sun damage.
Microneedling with Radiofrequency
Using the latest technology, you can now combine the benefits of microneedling with the tightening benefits of radiofrequency! During the microneedling process, radiofrequency energy can also be delivered under the skin, stimulating the collagen production process to restore volume loss and other signs of aging.
If you want to achieve smooth, youthful skin like the celebrities, contact our office today! We can provide you with more information and schedule your consultation with a BioSpa® aesthetician.