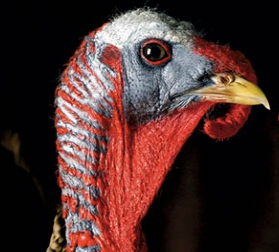 It's just the second week of November, but you can certainly feel the holiday season creeping up. In just 3 weeks Thanksgiving will be here. If you're like a most people, you want to look your best during the holidays. There is always plenty of turkey to go around at Thanksgiving, so you certainly don't need to bring your turkey neck to the dinner table. Whether you have always had a double chin/turkey neck or as part of the aging process you are losing definition in your profile and jaw, while gaining unwanted fat, we have a new non-surgical solution to help you get rid of the "gobble, gobble."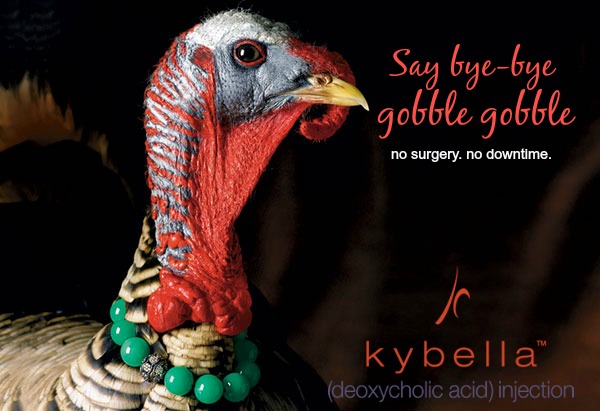 After a very long clinical trials study, the FDA approved the first ever injectable for melting away chin fat; Kybella. Until now the only option for getting rid of a double chin was the surgical procedure liposuction.
So what is Kybella?
Kybella® is a patented synthetic form of deoxycholic acid, a naturally occurring molecule that helps metabolize dietary fat.
Dr. Derek H. Jones, clinical associate professor of dermatology at UCLA, talks about how it works –
"Basically, what it's doing is disrupting the fat cell membrane. As soon as it hits, it causes lysis—or destroys the cell membrane. After that, the fat cell releases its fatty contents and the body metabolizes the fatty contents as normal."
Outside of the Unites States similar treatments have been used for decades.
Who is a candidate for Kybella®
Any male or female over the age of 18 who has sub-mental fat (under chin fat). Patients with some neck skin laxity may need additional laser skin tightening following their Kybella® treatments. Those with very poor skin laxity may not be candidate for Kybella. In these cases, an alternative procedure would be recommended such as a neck lift w/ liposuction.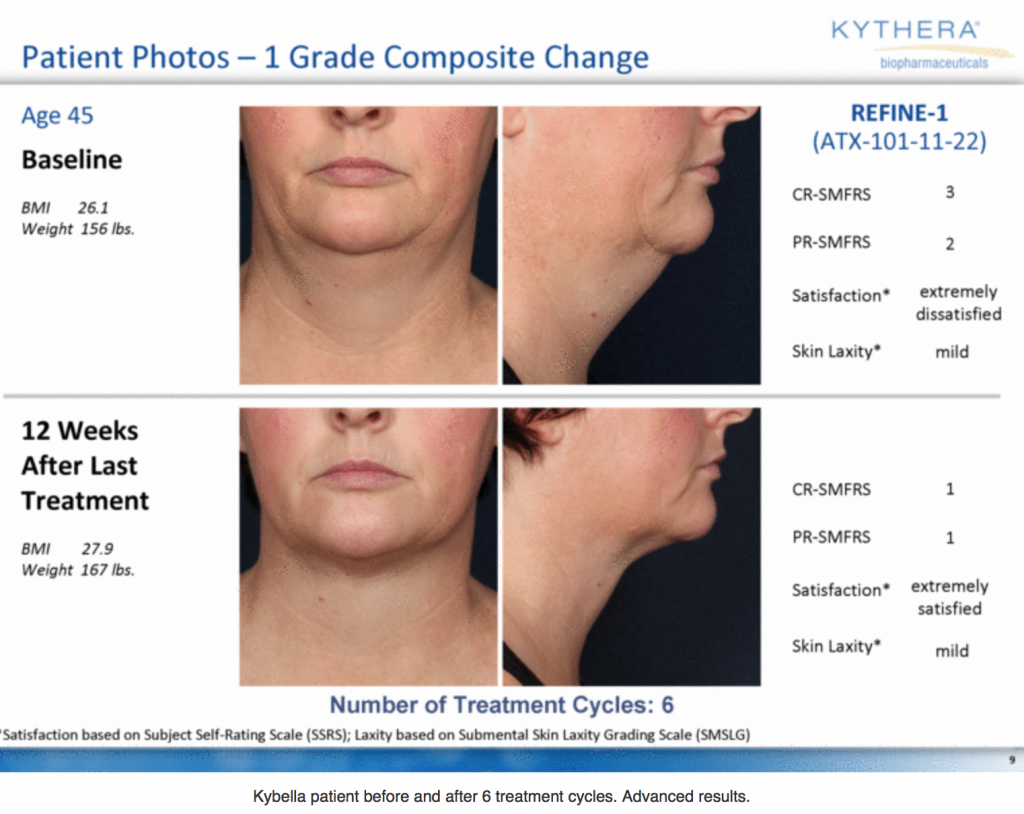 How is Kybella® performed?
Kybella is performed as a "walk-in, walk-out" treatment, meaning you can go back to your daily activities following your appointment.
Upon arrival for your treatment the chin/neck area will be numbed with a local anesthetic. A series of injections will be made throughout the area being treated. You may notice mild redness and swelling after the procedure. Swelling may persist for up to a week, but will subside. More than one treatment may be needed and it can take several weeks to see the full result. Your treatment plan will be outlined at your complimentary Kybella consultation at the BioSpa® in Newport Beach.
Now that you have learned about the latest non-surgical breakthrough for getting rid of the dreaded double chin and turkey neck, give our office a call to make your appointment: 949-732-3888.
So before bring your turkey neck to Thanksgiving dinner, give our office a call to schedule your Kybella appointment: 949-732-3888.
As a side note, some people are more prone to neck fullness depending on the hereditary traits they inherited. So if you look around the table during Thanksgiving dinner and see some other turkeys sitting with you, it might just run in the family! You may want to let them in on your little secret – Kybella!