When it comes to spas and skin treatment centers in Orange County, there are many choices. But without a doubt, BioSpa in Newport Beach stands above the rest for two simple yet meaningful reasons—Dr. Larry Nichter and Dr. Jed Horowitz. Nationally recognized for their cosmetic surgery artistry by both their peers and patients, board-certified Drs. Nichter and Horowitz have expanded their practice to include the most advanced FDA-approved technology for skin health and rejuvenation. As a licensed esthetician, I've been in the professional beauty industry for nearly 10 years and I was truly impressed by the results that can now be achieved without surgery, with little to no discomfort and immediate visible results.
A few months ago, the BioSpa had its official grand opening ceremony to celebrate their new expanded location across the hall from their sister business The Pacific Center for Plastic Surgery. The services offered at BioSpa are reason enough to visit often. In addition to the great selection of services, the doctors' sincerity, passion and dedication toward their patients will make you come back again and tell your friends about BioSpa, too.






The Doctors
At The BioSpa's grand opening, the doctors reminisced about the beginning years of their practice where they focused on reconstructive surgery. When asked if the transition from reconstructive to cosmetic surgery was difficult, since cosmetic treatments often have the stigma of being done for shallow reasons, the doctors replied not at all. "Even if it feels superficial, it's important to someone—it can be life changing," Dr. Horowitz said. Today's treatments, Dr. Nichter said, are not just about "fluff," but they improve skin health. Advances in skincare that are available at BioSpa can in many ways turn back the ravages of time and environment stress and even aid in removing precancerous cells. The doctors' passion for helping their patients look as good as they feel reaches far beyond the borders of the U.S. The altruistic doctors regularly travel the world as part of their charitable foundation, The Plasticos Foundation, providing reconstructive surgery to those in need and training local doctors to continue the work. "I'm thankful that my patients [at BioSpa] afford me the ability and privilege to treat the poorest of the poor," Dr. Nichter said.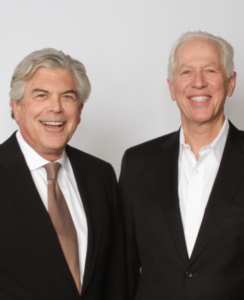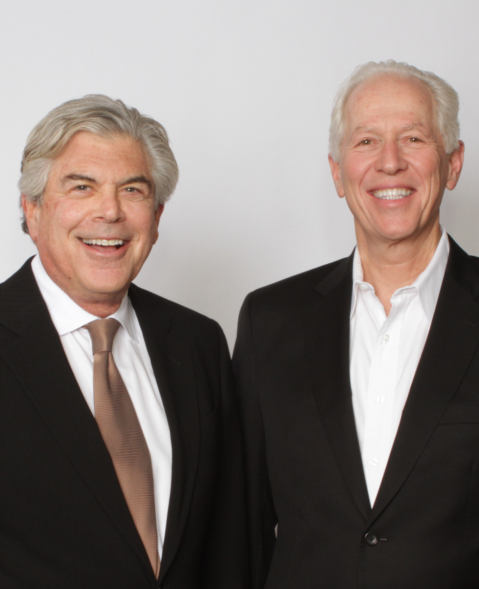 Native Knowledge:
Dr. Larry Nichter was featured in an Academy Award-winning independent documentary, The Story of Healing and the story of one of his patients undergoing cosmetic facial surgery and filler inejections was recently
featured on the cover of Time magazine.Read article here.
Native Knowledge:
Dr. Jed Horowitz prefers to use a modern, minimum incision approach in
his practice for the exclusive LiteLift® facelift, breast and abdominal surgical procedures, which usually results in faster
surgery and quicker healing for his patients.
The BioSpa
Conveniently located near the 5, 405 and 73 freeways, BioSpa is a luxe nonsurgical medical spa that compliments the cosmetic surgery services of Pacific Center Plastic Surgery. You can enjoy light refreshments in the latte-colored waiting room stocked with carefully chosen skin care actives. The elegant and pharmaceutical-grade skincare lines include ZO Medical Skin Care by Obagi, iS Clinical, VitaMedica, Revision and Elta MD. Knowledgeable staff and licensed professionals help you navigate the products and treatments to make sure you get the results of your dreams.
Facial Rejuvenation
Medical grade peels such as Obagi's world-renowned and the remarkable Radiant Peel (it can actually lift sagging skin in a sort of mini-lift) are just two of the many specialized peels available at BioSpa. FDA-approved lasers are especially effective in the hands of BioSpa's well-trained medical staff. Discoloration, uneven skin texture and fine lines comfortably disappear with the light energy of the Forever Young Sciton BBL laser which also slows skin aging at the DNA level. Lifting and countering thinning skin can now be achieved without resorting to surgery: BioSpa's Protégé Elite uses radio-frequency waves to stimulate your own skin to heal and strengthen from the inside out. In as little as two treatments and often as soon as you walk out the door, BioSpa will have your skin feeling healthy, vibrant and completely transformed.
Body Shaping
No matter what your concerns are for body contouring, BioSpa can help. Recently FDA-approved Vanquishreduces overall circumference by destroying fat cells while helping to tighten the skin. There's a typical loss of 2 inches in as little
as four treatments, achieved by gentle radio frequency. UltraShape targets those especially difficult pockets of fat similarly to liposuction but without the incision or downtime. Patients often nap comfortably during the short 30-minute session where warming ultrasound technology destroys fat cells, resulting in nearly immediate results.
VelaShape 3 is a dream when it comes to reducing the appearance of cellulite. As the only FDA-approved machine available to treat cellulite, VelaShape 3 uses infrared light combined with radio frequency to stimulate stronger skin structure and tautness.
Non-surgical Vaginal Rejuvenation
Decreasing laxity of the vagina is more than cosmetic; it's about overall personal health. ThermiVA is a non-surgical and dramatic way to stimulate collagen to improve incontinence, vaginal dryness, sexual satisfaction and overall well-being. In as little as 30 minutes, warming radio frequency produces dramatic results that are immediately felt and visually noticeable.
MiraDry® for Permanent Sweat Removal
Permanent reduction in sweat, odor and hair in the armpit is easily achieved in as little as one treatment using BioSpa's non-surgical MIRADRY® treatment. Permanent results are immediately achieved with electromagnetic energy. You will never have to use deodorant again!
Injectables
Facial contouring fillers such as Voluma, Juvéderm, Restylane and Radiesse are expertly, gently and artistically used to smooth and plump your skin to its youthful glow. Botox and a similar but faster acting muscle weakener, Dysport, improves the look of crow's feet and smile lines—prolonging the need for more evasive anti-aging treatments and with results lasting for months at a time.
Call for a consultation with BioSpa's professionals today to help you navigate through all the services and choose the perfect course of treatment for a better and healthier you. Dr. Jed Horowitz and Dr. Larry Nichter look forward to helping you "look as young as you feel."
3991 MacArthur Blvd, Ste 340A
Newport Beach, CA 92660
949.203.3841
www.bioMspa.com
Disclosure: Above article was written and published by Locale Magazine.