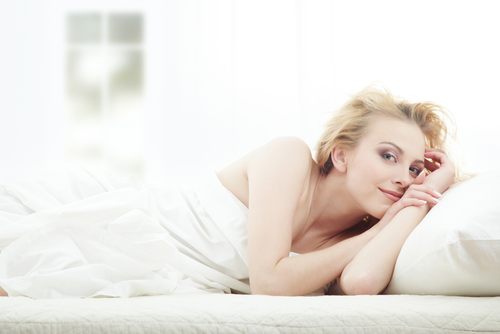 With age and after childbirth, women might begin to notice uncomfortable symptoms such as vaginal laxity, dryness and irritation, a loss of sensation, and incontinence due to weak bladder support. Geneveve by Viveve offers a solution to these common feminine discomforts to make daily life more enjoyable. Find out how you can benefit from the rejuvenating results of Geneveve.
Simple Procedure
The Geneveve process is a simple and comfortable one, involving no anesthesia, minimal invasion, and no pain! A small device is inserted only about an inch or two, where it then delivers radiofrequency energy to the vaginal tissue, promoting new collagen growth. Patients report feeling a slight heat sensation, but no pain. Women enjoy Geneveve because they are in and out of the office within 30 minutes.
No Downtime
Many women simply can't afford to take the time for recovery and downtime that comes with a surgical procedure. With Geneveve, women can get right back to their jobs, working out, and everyday life with no downtime required.
Noticeable Results
With the new collagen stimulated by Geneveve, vaginal tissue becomes stronger and firmer leading to benefits you're sure to notice. The stronger tissue gives more support to the urethra, significantly improving issues with incontinence. Women feel more comfortable with decreased dryness and irritation, increased sensation and more comfort during intercourse, and an overall rejuvenated feeling. The results can lead to a happier, more confident lifestyle.
Take back your feminine wellness with Geneveve for vaginal rejuvenation. To learn more about the procedure and to ensure you are a candidate, contact our office today and schedule your appointment with a certified aesthetic nurse.