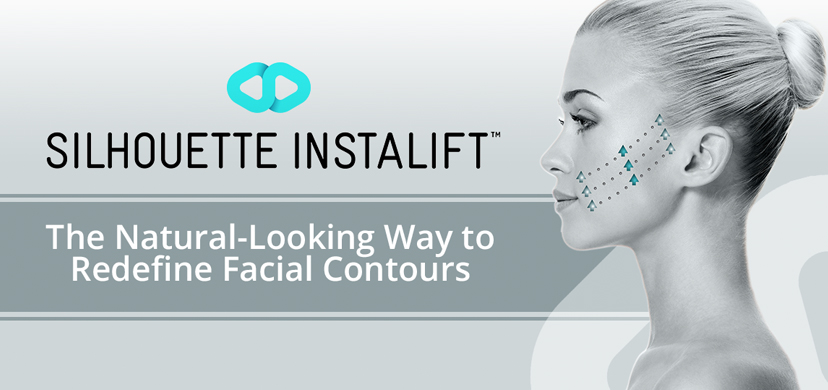 Dr. Horowitz will be introducing the Silhouette InstaLift™ at his practice located in Newport Beach, CA. This new procedure will complement the minimally invasive and non-invasive treatments currently being offered at the Pacific Center for Plastic Surgery and BioSpa medical spa. This is a breakthrough facial rejuvenation procedure that lifts sagging facial skin without the need for surgery. The Silhouette Lift™is performed with a local anesthetic, requires no incisions, and takes less than an hour. This simple office procedure improves loose jowls, cheeks and neck skin with fine needles and absorbable sutures, which stimulate your own natural collagen production while they are gradually absorbed by your body. Collagen diminishes with age causing the skin to weaken and sag. The Silhouette Lift works to encourage production of this essential building block needed to maintain youthful looking skin.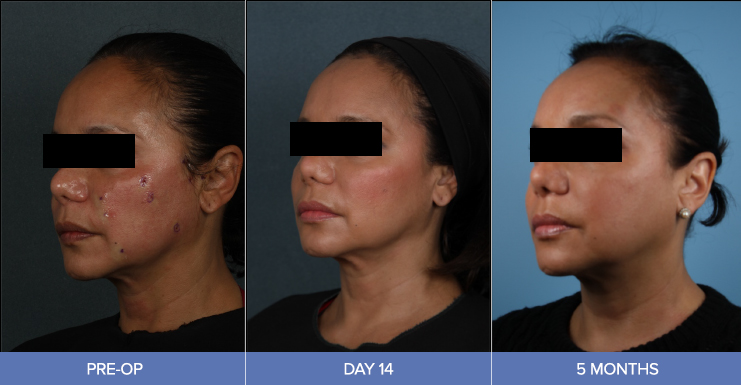 Photos courtesy of Dr. Neda Vanden Bosch
The Silhouette Lift typically takes 45 minutes and results are seen immediately. Patients can resume their regular routine with almost no downtime. Results can be further enhanced with one of the many non-invasive facial rejuvenation treatments offered at the BioSpa medical spa. Popular add on procedures include laser skin resurfacing, medical grade peels, and injectables.
Dr. Horowitz is excited to offer an alternative to surgery for patients who prefer less invasive facial rejuvenation. Patients can now look years younger without surgery and little to no downtime.
Contact Pacific Center for Plastic Surgery to
schedule a consultation with Dr. Horowitz to see if the Silhouette InstaLift™ is right for you. Call (949) 732-3888.