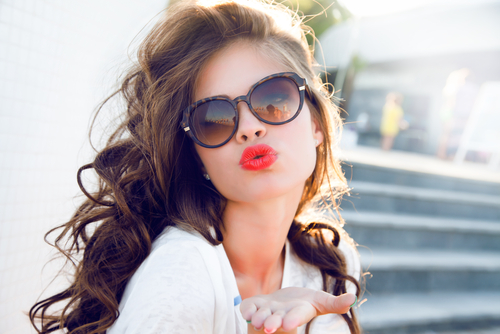 Full, healthy lips can be a striking feature on any face. Unfortunately, not everybody is so lucky. You may naturally have thin lips or those will fuller lips may experience thinning as they age. While lip implants offer a permanent solution for augmenting the lips, not everyone feels comfortable with the idea. Fortunately, you don't need to go under the knife for soft, plump lips.
How do lip injections work?
Lip injections are part of a family of dermal fillers that use hyaluronic acid. This substance is found in the body and is used to repair damage to the skin as well as stimulate collagen growth. It not only fills in wrinkles but also adds volume that is often lost over time.
What are my options?
BioSpa® offers three great injectables to help you have the lips you've always wanted:
Restylane Silk is specifically designed to treat wrinkles and lines around the mouth, as well as restore volume, and can last from 6 months up to 1 year.
Juvéderm is a family of injectables that are tailored to specific parts of the face. Their lip collection has two formulations for your unique needs. Juvederm Ultra XC adds fullness to the lips, while Juvederm Volbella XC adds subtle volume and softens the appearance of vertical lip lines. Both last up to one year.
Non-surgical lip augmentation performed by BiosSpa's expert injector nurses and doctors takes approximately 15-20 minutes. One quick appointment will dramatically improve the look of your lips by improving the shape, texture and overall volume.
Are lip injections right for me?
If you're looking for a way to turn heads and create a better, softer balance of your features, you might consider non-surgical options. Although injections aren't permanent, there's little risk and the injections are reversible if you're not happy with your results.
If you have more questions about non-surgical lip augmentation and would like to schedule a consultation, contact our office at (949) 732-3888.