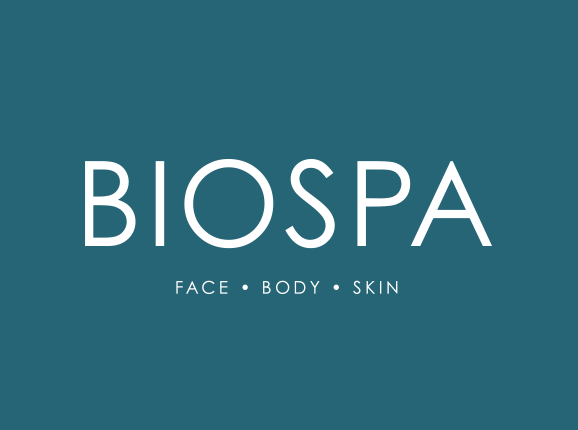 Do you ever get tired of the ongoing beauty maintenance you have to continually do over and over again with no end in site – ever? Things like blow drying/styling you hair, brushing your teeth, applying deodorant, putting on make-up, getting a manicure & pedicure, and having your hair colored and cut. The pesky task we think tops the list for just being a serious pain – the dreaded process of wasting money on razors, waxing kits or hair removal cream, and then wasting time removing unwanted hair from various body parts on a regular basis. People even subject themselves to painful and often expensive salon waxing treatments, only to have to do it again two weeks later. At the BioSpa® we always wonder why so many people continue the madness when there is a permanent solution – LASER HAIR REMOVAL!
Here are some of the reasons why laser hair removal makes sense –
With no hair to worry about you are beach ready & little black dress ready all year long
Skin will be smooth and sexy
No more ingrown hairs
No more time wasted on shaving or waxing – it is estimated that men spend around 20,000 hours in their lifetime just shaving their face and woman spend roughly 1,800 hours shaving their legs. Imagine if we were to add in the time spent on other areas!
Save money in the long run because you don't have to buy razors, shaving cream, after-shave, waxing kits, hair removal cream or at waxing salons
Don't have to worry about ugly razor burn or cuts
Our GentleMax Pro® laser system works on ALL SKIN TYPES & ALL SHADES
GentleMax Pro® treats larger areas than other technology which means less time per treatment
Proven safety record when performed by a qualified technician

Now that you are ready to
Ditch the Razor and Get Laser, here are some helpful tips
Tip #1 – Winter is the ideal season to have Laser Hair Removal in Orange County
It's a fact that Laser Hair Removal works best on paler skin. Usually by winter most people have lost the majority of their summer tan. A sun tan on the treated area/s decreases the efficacy of the treatment & when skin is tanned the laser settings could need to be reduced in order to protect the skin from a potential burn. Both of these issues mean more treatments could be needed if you have laser hair removal during the summer or at times when you have a tan.
With daylight savings and the colder weather, people usually spend less time outdoors, which means there is more time available to complete a series of laser hair removal sessions, making it a great time to get into a routine and actually follow through so you get the best result. At the BioSpa® we find that patients who try to fit their sessions in during Spring or Summer tend to be less committed to following the protocol for treatment, because they are distracted with the nice weather and want to be out & about enjoying themselves.
After each laser treatment, targeted areas tend to become sensitive to light, so we advise our laser hair removal patients to protect the treated area from the sun. Keeping treated areas out of the sun is much easier in the winter time.
Completing your laser hair removal over the winter months means you will be ready to go in time for Summer! If you get started early enough, you could even be ready for Spring Break!
Tip #2 – Properly plan out your treatment schedule, so you don't miss appointments or fail to complete your series. With our advanced technology GentleMax Pro® laser hair removal system fewer sessions are needed than older technology used at many other med-spas, however you will still need to set aside time for 4-6 sessions spaced apart approximately every 6 weeks.
Tip #3 – Don't puck, wax, or bleach the area being treated for 4-6 weeks before and after your scheduled appointment.
Tip #4 – DO NOT expose the area being treated to sun for at least 2 weeks prior to your appointment. Remember – the lighter your skin the better
Tip #5 – If you are considering laser hair removal for multiple areas, combining them into one series of treatments will not only save you money, but will also save you time compared to treating multiple areas one by one.
Tip #6 –highlighted the GentleMax laser hair removal as the best technology available, so if you want the best result, book your laser hair removal with the BioSpa® in Newport Beach!
Call the BioSpa® today to schedule your appointment (949) 732-3888 or email:
contact@bioMspa.com