Harness the power of collagen production for a rejuvenated complexion with Vivace RF Microneedling.
If you are looking to rejuvenate your complexion without surgery or downtime, Vivace RF Microneedling is the answer! This treatment is also known as collagen induction therapy, because small punctures in the skin triggers the body's natural healing process, producing elastin and collagen. It also harnessed radiofrequency energy to help tighten the skin to further improve results.
Vivace RF Microneedling can be used on the face, as well as other areas of the body. This treatment targets specific areas for rejuvenation, however, improvement may be subtle compared to other options on the market. Most individuals require multiple treatment sessions to see optimal results.
Vivace RF Microneedling can address the following skin issues:
Acne
Stretch marks
Fine lines and wrinkles
Scarring
Uneven skin texture and tone
Large pores
Melasma & Pigmentation
Upper lip lines
Patient Results
Vivace Microneedling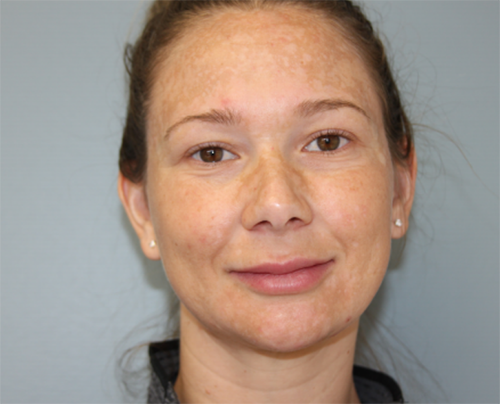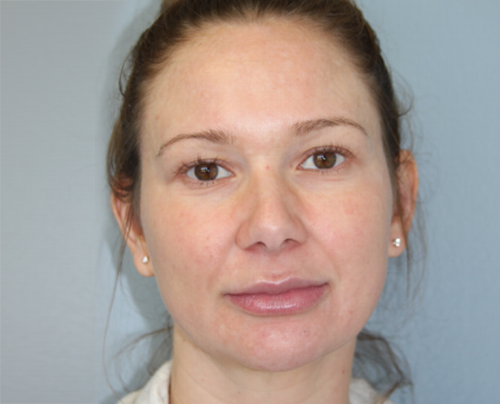 Vivace & Clear + Brilliant Patient 27168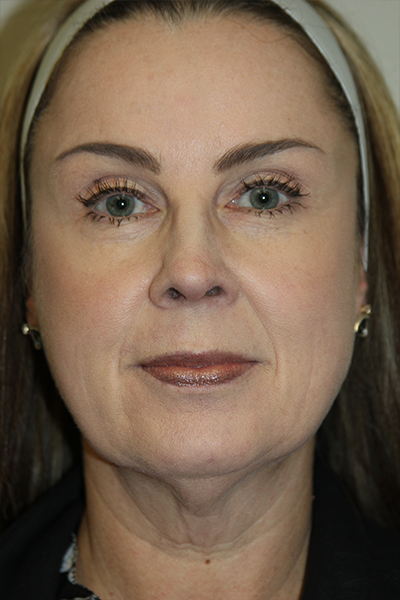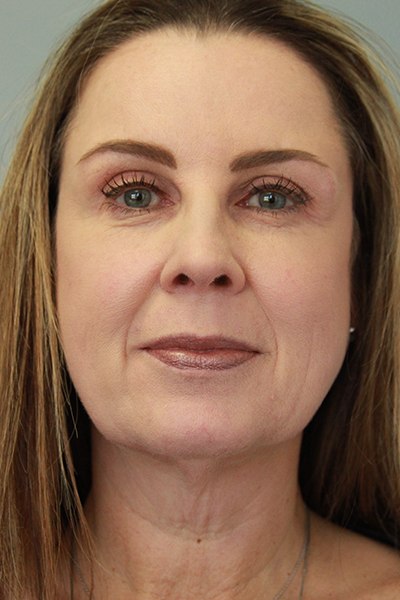 The Basics
Can address many signs of aging in the skin
Can be used on all skin types/colors
Radiofrequency helps to further improve results
Little to no downtime
Why Patients Choose Vivace RF Microneedling
Patients who are looking for a non-surgical way to rejuvenate their facial skin can often benefit from Vivace RF Microneedling.
How it Works
During your Vivace RF Microneedling treatment, a topical numbing cream will be applied to the treatment area to ensure a comfortable treatment session. Then, the microneedling device will be used to create small punctures in the skin, triggering the production of collagen and elastin. This will help to improve skin texture, stretch marks, scarring, and much more for a younger-looking complexion. Radiofrequency energy will also be directed to the treatment area to further improve results.
During treatment, our staff can adjust the level of penetration depending on the amount of improvement that is desired for the issue. The level can range from superficial to deep. Superficial treatments penetrate just below the skin's surface, while deep treatment can reach down to the dermis, or deeper layers of skin.
Your Customized Vivace RF Microneedling Treatment
At BioSpa, we understand that no two patients are the same, and therefore, no two treatment plans should be the same. We will examine your skin and take a full medical history to help create an individuated treatment plan to help ensure you meet your unique aesthetic goals.
Your Vivace RF Microneedling Results
Following your Vivace RF Microneedling treatment, you may experience mild redness or bruising. Redness usually dissipates within 24 hours. Skin may feel slightly rough for 2-3 days, after which results become visible. There is no downtime required following this treatment, so most individuals can return to their everyday routines right away. Be sure to follow our post-treatment instructions to ensure optimal results.
The number of treatments that are needed will depend on the severity of your skin issues. Three or four treatments may be recommended for mild issues, while six to eight treatments are recommended for more severe skin issues.
We recommend scheduling your treatments 10-14 days apart, and maintenance treatments are recommended 6-12 months following your last appointment of the series to maintain youthful-looking skin.
Further Treatment Options
Vivace RF Microneedling can also be combined with other laser treatments or injectables to help further improve overall results. At BioSpa, we offer a large selection of laser treatments and injectables, so you can find a treatment option that works for you. Further treatment options can be discussed during your consultation when a personalized treatment plan will be made up for you.
Your Consultation at BioSpa
If you are interested in learning more about Vivace RF Microneedling for a rejuvenated complexion, contact BioSpa today to schedule your initial consultation. We will work with you to create a treatment plan that will meet all of your skin goals!
Frequently Asked Questions
Schedule Your Appointment