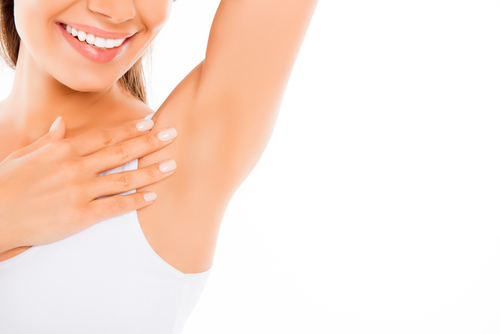 Are you always making sure to wear clothes to hide sweat stains? Do you have trouble with changing your clothes multiple times because of sweat? Is excessive sweating causing you distress or anxiety in your daily life? Well, there are ways to help that problem. Aside from wearing antiperspirant deodorants, you can also do some perspiration reduction form of plastic surgery.
There are two main forms of perspiration reduction: Botox and Miradry.
This is one of the most popular cosmetic procedures, typically known to help with wrinkles and age lines, it is also a great way to stop excessive sweating. This is a minimally invasive procedure that involves injecting botulinum toxic into your sweat glands in order to block the nerve's control. They are typically used in the underarms but can also be used in the hands, feet, and face. These injections while helpful may need to be repeated every few months to every two years. The average cost of botox ranges from around $100 to $2000 depending on what your treatment plan is and what doctor you go to.
This is a non-invasive laser treatment to help stop excessive sweating. It is a three-step process that involves marking the customized area, numbing the area, and then the use of the laser treatment. It is a device that uses suction to the skin to bring the glands closer to the energy that is being admitted. This treatment is usually done two to three times for best results but the results are permanent. The average cost of this treatment is around $2000 but varies from between doctors.
What is Best for You?
After learning about the different ways of treating excessive sweating it is important to consider why you want the treatment done. Some considerations can be if it is purely cosmetic or if excessive sweating has a hindrance on your daily life. The other thing to consider is the length of the treatment and how invasive it is. It is best to consult with your plastic surgeon on your concerns and what type of treatment they would recommend. Both of these treatments are either minimally invasive or non-invasive and are fairly painless, but the costs can vary based on treatment. As a patient, you should pinpoint what areas of concern you have for each procedure and then base your decision on a consultation with your doctor.