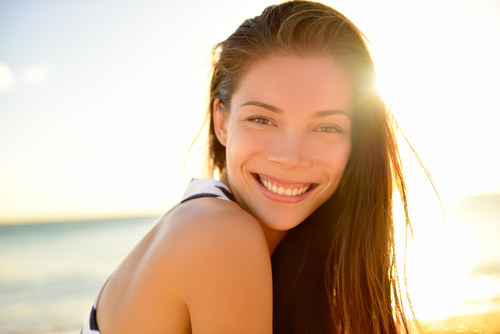 Everyone wants smooth, glowing, healthy skin. However, every day our skin is introduced to elements such as the weather, sun, and environment, which can take a toll on our skin. Luckily, there is a quick and easy treatment called HydraFacial that can help to combat these factors, as well as signs of aging, for a beautiful complexion.
About HydraFacial
HydraFacial is an extremely popular and effective skin rejuvenation treatment. At Bio Spa, our licensed and well-trained medical aestheticians use this treatment to care for your skin providing cleansing, exfoliation, extraction, and hydration through HydraFacial's Vortex-Fusion® process that delivers antioxidants, peptides, and hyaluronic acid to the skin.
The HydraFacial treatment can be customized to include the following serums to help address your individual skin conditions.
Derma Builder™- This age-refining serum helps to smooth lines and wrinkles and improve the skin's elasticity. It also helps to provide hydration.
CTGF™- This serum uses naturally derived growth factors to minimize lines and wrinkles. Growth factors are natural proteins that aid in the skin's healing process, and minimize lines, strengthens the skin, and nourishes the skin.
Britenol®- The serum gently nourishes the skin while improving the appearance of dark spots and sunspots.
If you are interested in receiving a HydraFacial in Newport Beach, contact Bio Spa today to schedule your appointment.