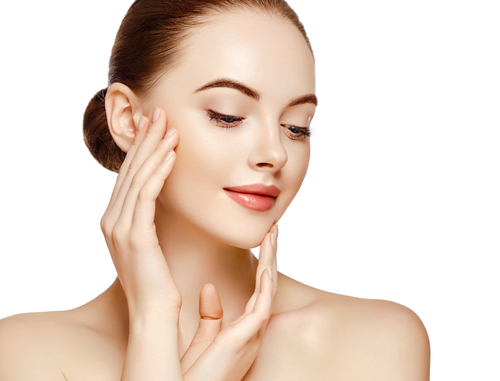 If you're on the fence about having surgical cheek augmentation using implants to add volume and definition, you may first want to consider your non-surgical options. With new and improved dermal fillers entering the market, there are now some great solutions for augmenting your cheeks to get just the right look you want. Here are some options to help you achieve that youthful, sculpted face.
Dermal Fillers
Both Restylane Lyft and Juvéderm Voluma XC are injectable fillers that use hyaluronic acid— a natural substance found in the skin that helps with damage repair— to immediately give the appearance of full, sculpted cheeks through a deep injection. This can help fill in deep wrinkles around the mouth and nose area by creating volume and tightening the skin. Results can last up to a year and are reversible if needed.
Collagen Stimulators
Sculptra facilitates collagen growth over a longer period of time and for up to two years. This injection uses poly-L-lactic acid which naturally boosts collagen growth under the skin and creates volume, and is then naturally absorbed by the body. Expect two to three treatments before long-term results begin to show.
These injectable options can be a great, worry-free option if you don't want to undergo invasive surgical procedures, or if you just want to try out a temporary solution before you commit. Depending on the number of injections needed, the procedure can take from 15-45 minutes, meaning your busy schedule won't be interrupted.
If you are considering a solution to address volume loss or sagging in your cheeks, a quick and easy injectable treatment might be right for you. Contact our office at (949) 732-3888 to schedule a consultation with our team who can help you move forward.