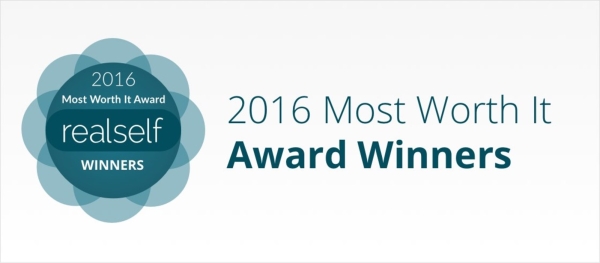 Real Self'sMost Worth It Awards were given to the most highly rated aesthetic treatments by patients in 2016. The winners in their respective categories were chosen based on the overall percentage of patients who rated the treatment as "Worth It." Additionally, they applied a confidence interval to balance the proportion of positive ratings relative to the number of reviews each treatment received.
Among some of the winners are popular treatments offered at BioSpa® Newport Beach.
The complete list of the 2016 RealSelf
Most Worth It Award winners can be found
here.
Real Self is an online resource for people to both share their cosmetic surgical and non-surgical experiences and to do research about cosmetic treatments and doctors. Approximately 10 million people visit Real Self each month to find out which treatments and providers have the best reputation for delivering results and a positive patient experience.
Visit BioSpa® on Real Self
Visit Dr. Larry Nichter on Real Self