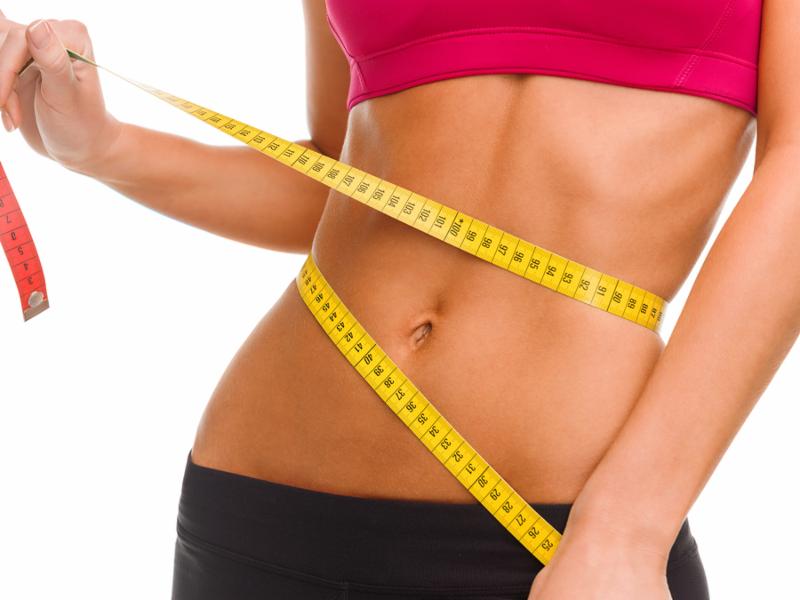 Plastic surgeons have been helping patients get rid of unwanted fat for decades with the surgical procedure liposuction. The ideal candidate for fat removal is someone who eats a well-balanced healthy diet, maintains an active lifestyle, yet still struggles with areas of stubborn fat. Women tend to store fat in their abdomen, hips, back, inner and outer thighs. The flanks (a.k.a. love handles) are the most problematic area for men, followed by the abdomen and then neck.
With modern day advances in the field of non-invasive aesthetic treatments, there are now numerous devices available which destroy fat, tighten skin, reduce circumference, improve body contour and minimize the appearance of cellulite. We like to call this the act of "body sculpting."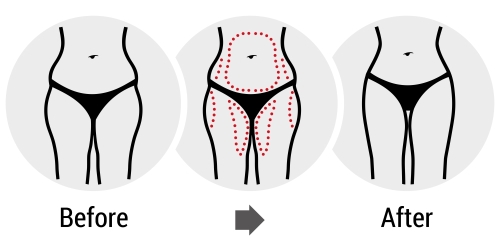 Liposuction has been performed for decades and is a proven method for removing fat and sculpting the body. However, for many, they fear the idea of liposuction because of the horror stories they have heard about how terrible the recovery can be and just how awful the result can turn out. It is not a procedure that should be trusted to a doctor without experience, a stellar reputation with his/her liposuction results, and proper credentials. Liposuction requires surgical expertise to achieve a good result free of contour irregularities. The abdomen and thighs are at the highest risk of this issue. It is true, recovery is not a breeze for all patients, male or female. Drains may be needed, patients must wear a compression garment for weeks following surgery, swelling and bruising can persist for prolonged periods of time, and pain can be quite high for those with a low threshold.
As a result of the invasiveness of traditional liposuction, medical device companies have been inventing technology for sculpting the body without surgery. There are now several options available for sculpting the body through non-invasive fat removal, skin tightening, and cellulite reduction.
NON-INVASIVE BODY SCULPTING
(non-invasive means no surgery, no incisions, no anesthesia, no downtime)

Non-invasive body-shaping procedure that uses focused, pulsed ultrasound to target and destroy stubborn belly fat. Unlike other fat busting procedures that use heat or freeze fat, UltraShape is virtually painless and leaves no visible signs of treatment. You can come to the BioSpa® for your treatment and then head out to the beach in a bikini. Results can be seen as soon as 2 weeks after the first treatment. A series of 3 or more treatments is usually necessary to achieve the best UltraShape result possible.

Non-invasive body contouring treatment for circumferential and cellulite reduction. VelaShape can achieve improve contour and body shape in typically 3 treatment sessions. Results area gradual and continue to improve with each treatment and for weeks after the last treatment in a series. Body contouring treatment can be used on the abdomen, love handles, buttocks, and thighs. Cellulite treatment areas can be the arms, thighs, buttocks, flank and abdomen.

FDA-approved non-invasive body contouring procedure, which uses radio-frequency energy to heat and eliminate fat cells. The treatment is not intended for massive weight loss. The industry's largest treatment size capability covering the abdomen from flank to flank. Results are typically achieved in a series of four to six treatments. The procedure is nearly painless and requires absolutely no downtime.
MINIMALLY INVASIVE CELLULITE TREATMENT
(no surgery, no true incisions, no general anesthesia, and little downtime)

The first and only FDA cleared , minimally invasive, one-time cellulite procedure proven to treat the primary structural cause of cellulite with long-lasting results (up to 3 years). Cellfina is performed in-office by our board-certified plastic surgeons, Dr. Larry Nichter and Dr. Jed Horowitz. Cellfina™does not require general anesthesia, however a local anesthetic may be used to numb the area/s being treated to reduce discomfort. The procedure relies on a minimally invasive, small needle-sized device to release the cellulite-causing bands just beneath the skin's surface. Results can be seen as early as 3 days post treatment and can last up to 3 years.
All of the body sculpting devices listed above are available at the BioSpa® in Newport Beach, with the exception of Cellfina®, which is performed by the doctors in their surgical practice located across the hall. The BioSpa® is one of the few med spa in Southern California to offer multiple device options. The investment is quite hefty and most medical spas do not have the financial ability to take on the overhead. Dr. Horowitz and Dr. Nichter firmly believe customizing a body sculpting treatment plan, tailored to the individual need of the patient, is the best method for obtaining superior results. Most patients they see have multiple concerns which cannot be addressed with just one device.