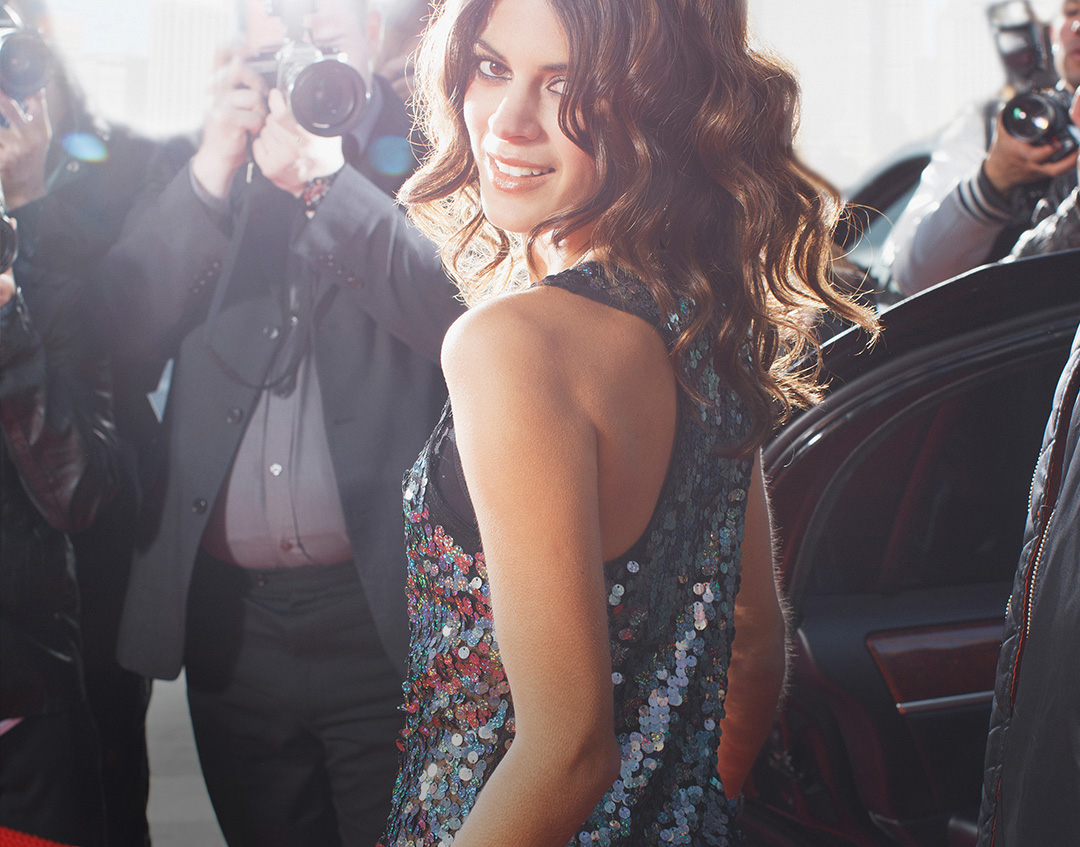 Have you ever wondered how celebrities' skin looks so amazing on the red carpet? Sure most of them are in a position to do just about anything they can to ensure they maintain their celebrity glow. We know many of them have access to the finest aesthetic treatments and products available in the world. But, what you may not know, is that there is a treatment that is popular among your favorite A-listers that even most of us mere common folk can do without breaking the bank.
Meet Clear + Brilliant laser. A non-ablative fractional lase that is relatively painless with little downtime. It is often times referred to as the "perfect lunch-time facial" and the "red carpet facial." This baby Fraxel pops a big punch without requiring weeks of downtime. It improves skin tone, reduces the appearance of pores, and eliminates dark spots/freckles, while also smoothing and brightening the skin. Clear + Brilliant is a delicate resurfacing facial treatment that uses pulsating beams of light to exfoliate away layers of skin to reveal a smoother, clearer complexion. It's commonly referred to as "baby Fraxel" because it uses the same technology— just not as intense. Another benefit of this red carpet laser is that just about anyone is a good candidate for the treatment. In some instances, more intense laser treatment may be recommended for issues such as skin laxity, deep wrinkles/folds, and acne scarring.
What to Know
What makes the Clear + Brilliant laser facial so appealing to celebrities and commoners alike are that it's less costly and less invasive than many other lasers on the market. Lasers can cost thousands of dollars, but Clear + Brilliant is just a few hundred dollars and it can be done during your lunch hour.
Clear + Brilliant is a low-level non-ablative fractional laser which is non-surgical and far less invasive than traditional ablative resurfacing lasers. Ablative lasers destroy the top layer of your skin while C+B preserves the epidermis, while gently penetrating the deeper dermal layers, resulting in less downtime. The thermal process rejuvenates the dermis while the epidermis naturally sloughs off skin to reveal radiant, baby-like skin beneath the surface. Non-ablative lasers heat the epidermal and dermal layers of the skin stimulating collagen production and cellular renewal. Ablative resurfacing lasers completely remove the upper layers of the skin, resulting in more damage and longer healing process. The widely known CO2 laser is ablative and can take 2-3 weeks of downtime before you feel comfortable in social settings. These types of lasers also come with the potential for side effects such as infection and scarring. 
Downtime for the red-carpet facial can be as little as a few hours up to four days. Aside from minimal swelling and redness, there are really no other side-effects to be concerned about. Redness will go away within a few hours up to one day after being treated. The day after treatment, your skin will feel rough like "sandpaper" for 3-5 days until the dead skin cells have sloughed off.
If you want a radiant glow for the red carpet or another big event, we recommend scheduling your treatment a minimum of 5 days in advance. The results of the treatment are both immediate and progressive. Within a week or so after one treatment, your skin will start to feel softer, look brighter and show more even tone. Your results can last months depending on age, skin health, and how well you take care of your skin.
Day of Treatment
No matter what people tell you, there will be some discomfort during the treatment. This is true of all lasers. If you have a low tolerance for pain, you may want to take over-the-counter pain medication prior to arriving for your appointment. If you can show up without make-up, that would be ideal, however, if you are coming from lunch, your provider will take it off for you. Next, a topical anesthetic will be applied to the treatment area and left on for approximately 45 minutes. It will then be taken off and the treatment will begin. The intensity of the laser will be adjusted based on your tolerance. A higher setting will obviously give you better results, but your comfort level will ultimately dictate the level used. The treatment will take approximately 30 minutes. Upon completion, a thin layer of Aquaphor® may be applied to the treated area.
Post-Treatment Care
Many patients experience temporary redness and mild swelling which should subside with the first 24-48 hours. The day after treatment you will begin to notice tiny pin-sized scabs. This is the result of pigment from sun damage rising to the surface.
First Week of Healing
Keep the treated area clean; avoid smoking, excessive alcohol consumption, excessive exercise, perspiring, swimming, or exposing skin to heat and sun.
Skin Care Products
All of your skin care products should be non-irritating and non-clogging for the first week or so after a Clear + Brilliant treatment. Examples of brands that offer very gentle and inexpensive products that are ideal to use: Neutrogena® and Cetaphil®.  Do not use products that will cause irritation during this time. Do not use abrasive scrubs, toners, or products that contain glycolic acids or Retin A. Read the product labels. Resume your normal skincare regimen once the sloughing is complete.
Sunscreen
It is very important that you use sunscreen to protect your investment and prevent future sun damage. Sunscreen should offer broadband protection (UVA and UVB) and have a sun protection factor (SPF) of 30 or more. Once sloughing is complete, use sunscreen daily. Apply sunscreen 20 minutes before going outside, and again, immediately before. Reapply sunscreen every 2 hours. If direct sun exposure is necessary, wear a hat and clothing that covers the treated area. Your practice of diligent sunscreen use may lower the risk of laser-induced hyperpigmentation (darker color).
Wearing sun-protective clothing (like a hat) and a UVA/UVB sunscreen is crucial to reducing the risk of unwanted pigmentation and sunburn post-treatment. Continued use of sunscreen, moisturizer, and an anti-oxidant serum will also help maintain results.
Moisturizer
Remember that peeling and/or flaking is normal during the healing process. Therefore, the moisturizer you use should be non-irritating and non-clogging, or else you could develop breakouts. During the healing period, your normal moisturizer may be too occlusive, so consider products from the brands listed above. Instead of using 2 separate products, use moisturizers that contain SPF30+. Reapply whenever your skin feels dry.
Bleaching Creams
Discontinue use of your bleaching cream while your skin is tender. Talk to your provider to get the ok before you resume using your bleaching cream.
Cold Sores
If you have a history of cold sores, ask your doctor about care.
Keeping Up with the Kardashians
The last thing you need to know about the red-carpet facial is how often to come back for additional treatments. While the laser treatment is safe enough to do every two weeks, your provider may want to space your sessions out to once monthly. While results can be seen after the first treatment, it may take three to six treatments for optimal results. If you want to keep up with the Kardashians, we recommend investing in your routine.
To re-cap, Clear + Brilliant laser is great for women and men of all skin types wanting to prevent and fight the early signs of aging. It can be used to improve brown spots, freckles, fine lines, large pores, dull tone, and poor texture.
So, what are you waiting for?  Go ahead and treat your skin to Clear + Brilliant, the red carpet laser facial treatment coveted by Hollywood A-list celebrities.