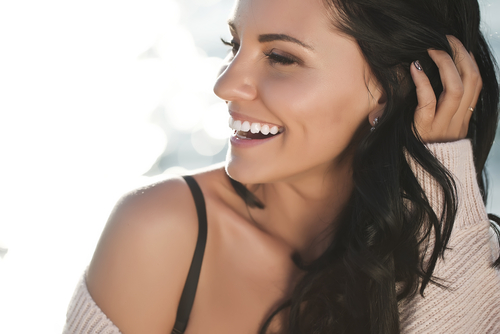 Rejuvenate & Define Your Neckline
The neck is one of the first areas where signs of aging begin to show. This can result in stubborn fat under the chin, lax skin that hangs below the chin, wrinkles, and prominent neckbands. Fortunately, there are several nonsurgical solutions offered at BioSpa to rejuvenate the appearance of your neck and redefine the chin, jaw, and neckline!
Kybella
Stubborn fat can be resistant to regular diet and exercise, especially in smaller areas like under the chin. Kybella is an injectable formula that targets stubborn fat bellow the chin to redefine the jaw and neckline. When placed below the chin, the formula destroys the fat cells, leaving the body to naturally eliminate them.
ThermiSmooth
Stubborn fat isn't the only culprit when it comes to a poor neckline. Lax skin can also be present under the chin and in the neck due to a loss of collagen with age. Skin laxity is impossible to remove with diet and exercise alone, but that doesn't mean you need a surgical procedure to find relief. With ThermiSmooth, you can achieve tightened skin under the neck, no injections or incision necessary. The ThermiSmooth system gently heats the tissue to stimulate collagen, resulting in stronger, youthful looking skin.
Neocutis Micro-Firm Neck and Decollete Rejuventating Complex
A targeted cream containing a blend of ingredients specifically formulated to address visible signs of aging of the neck & décolleté. This intensive complex is packed with antioxidants and moisturizers as well as exfoliating properties to encourage cell turnover for a softer, luminous appearance.
Our Neck Rejuvenation Packages
For a limited time only, BioSpa® is offering special neck rejuvenation packages aimed at maximizing treatment of your neck area for optimal results. Two specially designed and priced packages are available to lift and smooth or sculpt and define the neckline. Packages can include a series of ThermiSmooth treatment sessions, Kybella treatments, and facials and products to smooth out wrinkles.
To learn more about our treatment packages and how you can rejuvenate your neckline, contact BioSpa® today and schedule your consultation.