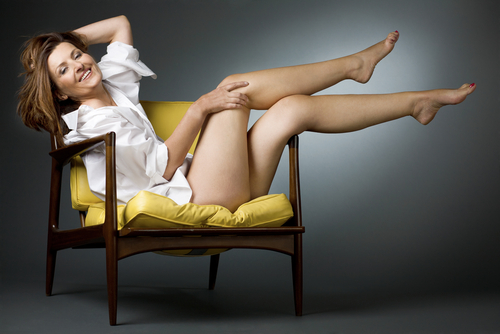 BioSpa is excited to announce our new Women's Wellness Department focusing on the overall physical well-being of women.  Dr. Karen Leong is the head of this new division of BioSpa® and is passionate about helping women be the best version of themselves.
Our Women's Wellness Department offers treatments aimed at improving women's lives. Our current offerings include:
BHRT
BHRT or Bioidentical hormone therapy is recommended for women who have an imbalance of hormone levels and/or are experiencing related symptoms such as weight gain, difficulty sleeping, loss of libido, and more. Bioidentical hormones are derived from plants and are biologically identical to the molecular structure of the hormones found in the body, making it a safe and effective option.
IV Vitamin Therapy
IV Vitamin Therapy is an effective and quick way to give your body the hydration and vitamins that it craves. It is the only delivery method where you receive 100% bio-availability directly into the bloodstream for instant benefits.
Weight Management Injections
Lipo-Lean – formulated to decrease and/or speed up the removal of fat within the liver. The liver is responsible for removing fat and toxins from your body, so when it's functioning at a high level, your overall health is improved.
B12 shot – a man-made form of vitamin B12 used to treat low levels of this vitamin. B12 shots help your body use fat and carbs for energy. Ongoing use will give you more energy and boost your metabolism.
Vaginal Rejuvenation
Feminine rejuvenation is an important aspect of a woman's confidence. We offer both non-invasive & surgical vaginal rejuvenation options.
The Viveve® treatment is clinically proven to improve vaginal laxity, increase vaginal lubrication, improve stress or urge incontinence, increase vaginal sensitivity for improved intimacy, and increase the quality and intensity of climax. The device combines radiofrequency heating with surface cooling to stimulate collagen production deep in the vaginal walls and can also be used to improve the aesthetic appearance of the labia.
Bi-O! shot – a natural, non-surgical sexual enhancement injection offered to women wanting to revitalize their sex life. By rejuvenating the vaginal and clitoral function, women can experience dramatically improved sexual pleasure.
VFit™ Plus is a handheld device for use at home which uses red-light energy to gently heat and vibrate the vaginal walls to tone and improve laxity. It be can be used for long-term maintenance after the Viveve treatment or by itself as a stand-alone treatment.
If you are interested in learning more about our Women's Wellness treatments offered, contact our office today!